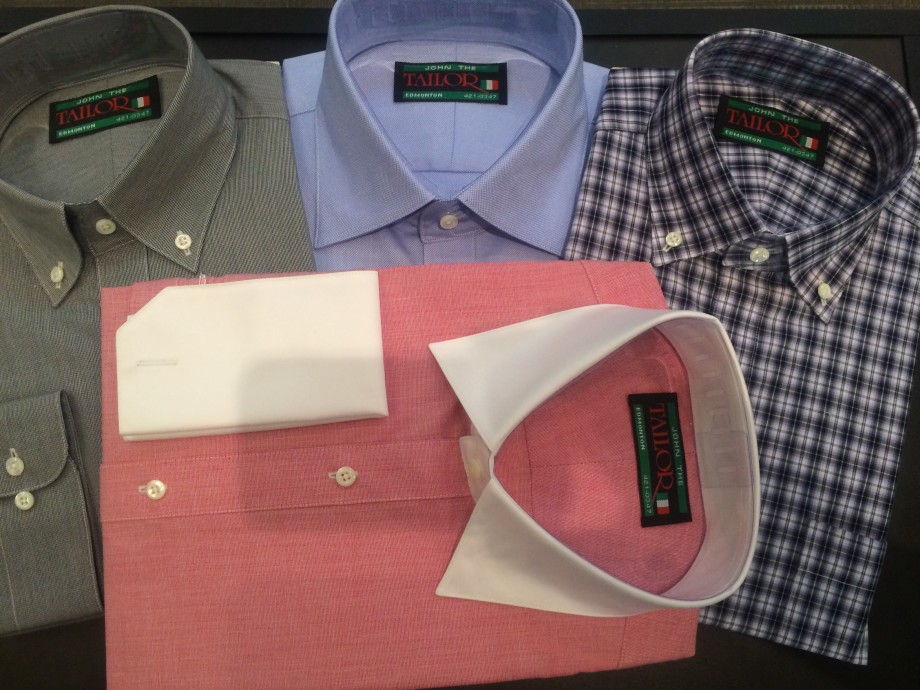 A custom made shirt complements your suit and wardrobe, and its importance, its significance ranks as high as the suit itself. A poor shirt can disintegrate a top-notch suit.
A custom made shirt create at John The Tailor to your individual measurements your posture, and shoulder slope specification fits perfectly, to compliment your body shape. Our custom made shirt's Collar set properly, and your chest and waist fit precisely, neither be too tight nor too baggy.
The fit of a custom shirt is only part of the equation, the other part, which is just as important and critical is the fabric. Our extensive selection offers you the most contemporary colours and patterns of the finest fabrics, such as poplins, linens, Sea Island cotton, and 2- ply Egyptian cotton to name but a few, all made in Italy and England. You could choose your colour and texture to reflect your sense of style.
John The Tailor has an outstanding selection of cuffs and collar styles from classic Italian forward points, English Broad collars to button downs, spread or cut away collars, open neck collars, point width, with long or short sleeves, and classic single cuffs or French cuffs. Pockets, buttons, front and back finishing details, monogramming are also available, and truly customizable to reflect your sense of style.